The Delta Library offers a variety of activities and programs for children of all ages. Books, toys, puppets and visual displays all encourage our youngest patrons to visit their library often. Come flop on our giant floor pillows and read for fun!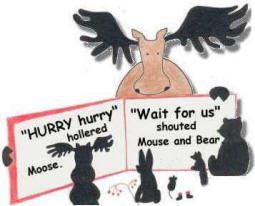 Preschool Story Hour is for 3 to 5 year olds and meets every other Wednesday at 11:00 from September to May. Parents must register children for each free session by calling 895-4102. Sessions are free and materials are sponsored by the Delta Library Association.

Young Readers will enjoy our great collection of Classics as well as an extensive reference collection to help with homework and reports. Graphic novels and Manga are coming soon and don't forget, Harry Potter lives in our DVD section and in audio books!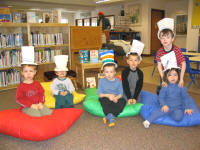 Watch for the Battle of the Books display and get a head start on next year's contest -you could be on the winning Husky Pup Team this year!
Summer Readers – sign up for fun with our annual Summer Reading Program for 1 – 6th grade. Sessions last six weeks and readers meet once a week for book talks, crafts, games and activities. Watch the Delta Wind or listen to KDHS 95.5 for news about Summer Readers each year.