VIRTUAL MEETING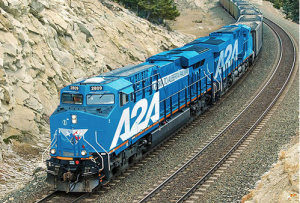 The Alaska to Alberta Railway Development Corporation (A2A Rail), is a new venture established to build, own, and operate a new railway connecting the Alaska Railroad and Alaska's tidewater to northern Alberta (1,600 miles).
A public meeting was held on September 9 to get local feedback and comments from the Delta community. A2A provided an overview of the project, shared specifics about the route, explained local, economic, and environmental impacts, and conveyed the next proposed steps for the project.
Call Sean Solie, A2A Railway Coordinator (907-519-1885) for more information.   
September 9, 2020 PowerPoint 9-9-20 A2A PowerPoint

September 9, 2020 recorded meeting: