---
---
Council Members
Emily Dove, Deputy Mayor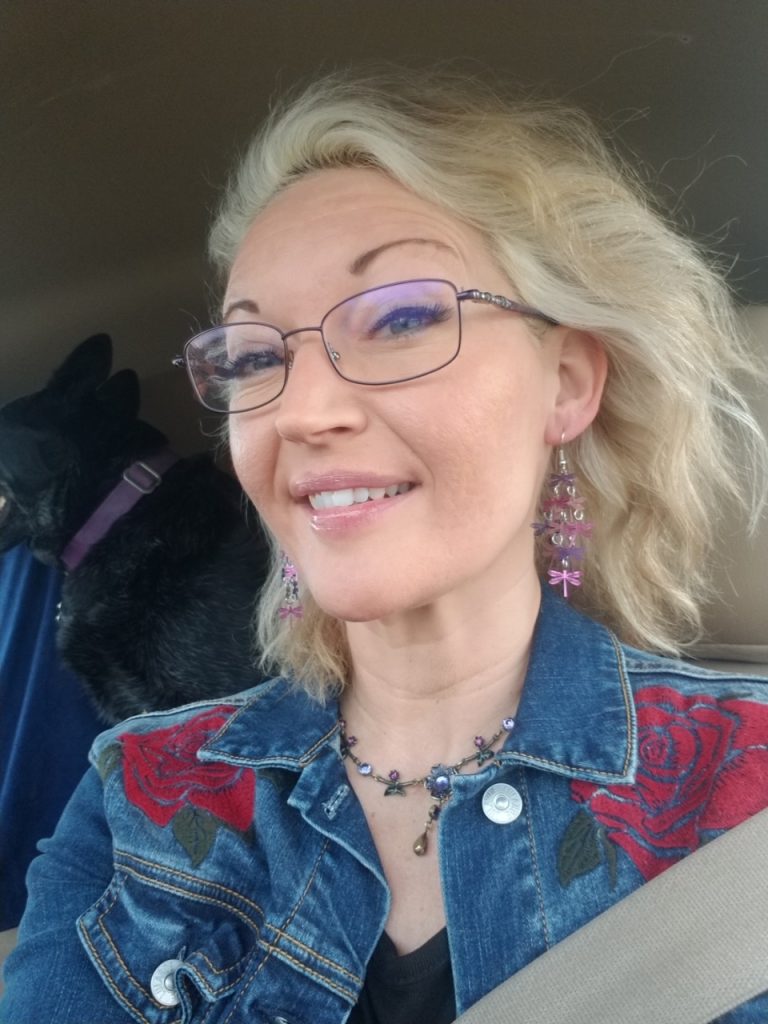 Seat A (2021-2024)
PO Box 214, Delta Junction, AK 99737
Council Representative: Health & Safety, Library
Emily was elected to the City Council as a write-in on October 5, 2021.
Born in Maine in July 1978, Emily shared her childhood with three older sisters and a younger brother. At age 13, she arrived at the Fairbanks International Airport with her grandfather to be reunited with her family who had made the long 'Alaska or Bust' journey a few months before. Delta Junction became home in 1997 where Emily later married and raised her two children. She managed a family trucking business while homeschooling her children from K-12.
Emily and her children helped reinstate the local Civil Air Patrol squadron in 2015 after years of traveling to Fairbanks and Eielson for CAP meetings and events. She was the Deltana Fair exhibit hall manager during 2019-2020, and is a Future Farmers of America (FFA) parent alumni. Today, Emily is serving her community as the Office Assistant at the Delta Junction Public Health Center.
Emily enjoys exploring local trails, mountains, and waterways, taking her new adventure buddy (granddaughter) along whenever she can. Emily has strong conservative family values and a deep love for her community.
---
Pamela Rawson
Seat B (2022-2025)
PO Box 915, Delta Junction, AK 99737
Council Representative: Emergency Services, Schools
---
Michael Prestegard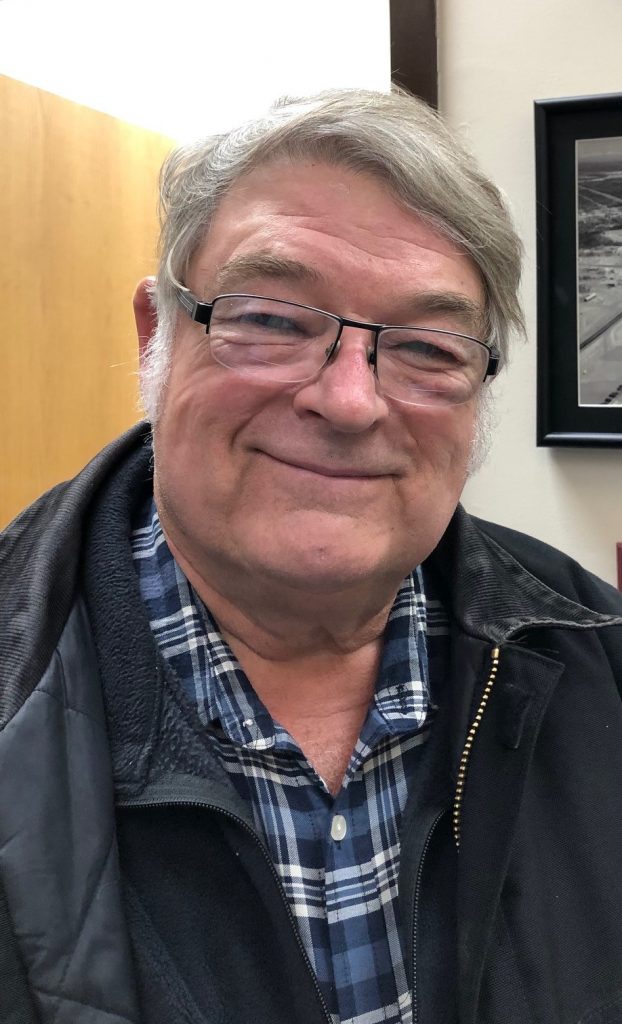 Seat C (2020-2023)
PO Box 690, Delta Junction, AK 99737
Council Representative: Public Works, Airport
Michael Prestegard ran unopposed and was elected to a three-year term during the October 6, 2020 regular municipal election.
Mike spent much of his childhood in the remote villages of Alaska where his father worked for the FAA. He was in King Salmon when Alaska became a state. After serving six years in the United States Air Force, he began a career as an electrician for the Boeing Company in the Seattle area. In 2003 the opportunity arose and he transferred to Fort Greely. He returned to Seattle in 2008, and after 39 years and eight months, he retired in 2016. It was then that he and his wife, Jill, were able to return to Delta Junction.
Mike is a private pilot and enjoys all things Alaska. He also enjoys serving in his church and spending time with his large family, especially his 15 grandchildren.
---
Igor Zaremba
Seat D (2022-2025)
PO Box 1755, Delta Junction, AK 99737
(907) 803-3741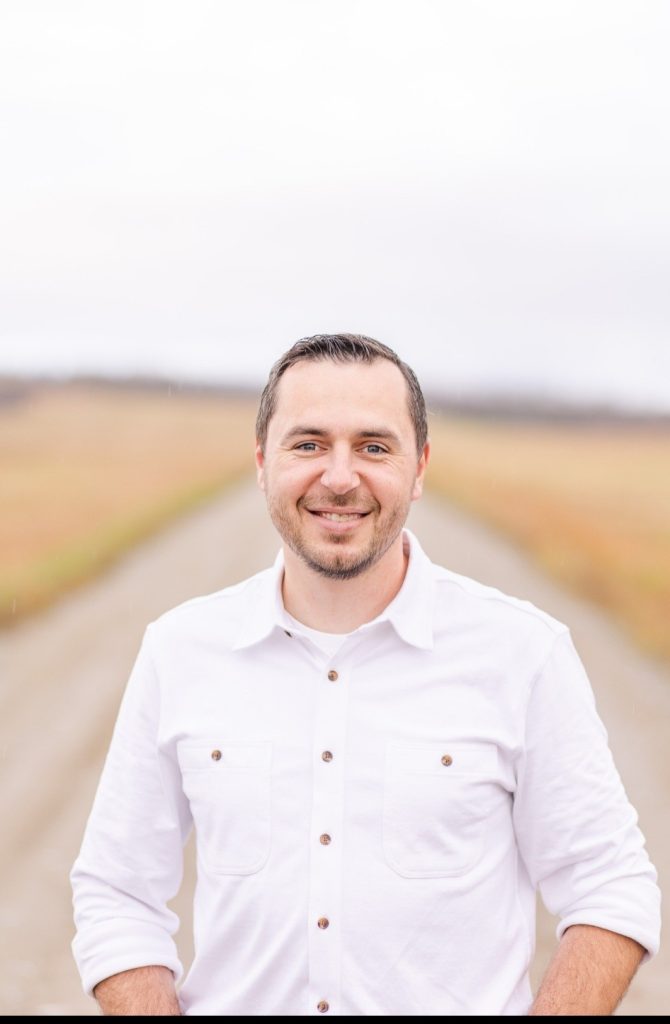 Council Representative: Park & Recreation, Landfill
Igor Zaremba was born in Ukraine. At the age of five, he moved to California with his family in search of liberty. They moved to Delta Junction when Igor was 16. A couple years after graduating from Delta High School, Igor started his own family.
Married for 16+ years, Igor and Irina have five children between the ages of two and 15. Igor's been a small business owner since 2013, operating his own mechanic shop. On his time off, Igor enjoys camping, fishing, and hunting with his family. Igor wanted to be more active in our beautiful little town, so he decided to run for City Council. He was elected to serve on the Council on October 4, 2022. He encourages local residents to reach out to him with advice or suggestions to help resolve challenges that our community faces. Give him the opportunity to be your voice for the betterment of our town, our people, our children.
---
JW Musgrove, Mayor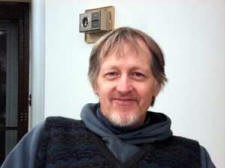 Seat E (2021-2024)
PO Box 803, Delta Junction, AK 99737
Council Representative: Personnel
JW was appointed to serve on the City Council (Seat B) on August 15, 2006 and was elected in October 2006, 2007, 2010, 2013, 2016, and 2019. He was elected back on the Council (Seat E) in 2021. JW was selected by the City Council to serve as Mayor Pro tem on October 13, 2015 and again on October 11, 2016. Mayor Pro tem was officially changed to Deputy Mayor on November 1, 2016. JW automatically moved into the Mayor role upon the resignation of Pete Hallgren in October 2017. JW was elected by the Council body on October 8, 2019 and served until his resignation was accepted on December 1, 2020. After a short time away, JW was elected back on the Council as a write-in during the October 5, 2021 election. He was elected by the Council on October 19 to serve as Mayor for his three-year term, ending in 2024.
JW was born in Pine Bluff, Arkansas and moved to Alaska in 1952, attending the Chugiak Territorial School. His family moved to Delta in 1956 and homesteaded in the Clearwater area. Following High School, he was employed for a number of years as a commercial pilot, land surveyor and heavy equipment operator, as well as spending service time in the US Army Pacific. Following the Exxon Valdez incident, JW began a long career with Alyeska Pipeline in operations and special projects. Now retired, he spends his spare time flying his Super Cub and working on airplanes in his private hangar.
---
Pete Hallgren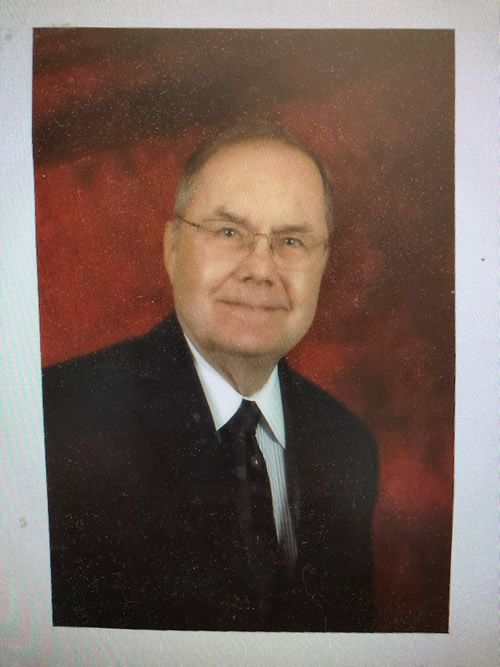 Seat F (2020-2023)
PO Box 1625, Delta Junction, AK 99737
Council Representative: At Large
Pete arrived in Alaska in 1971 and served the City & Borough of Sitka for 20 years as borough attorney, assembly member, and mayor. After a 28-year career as an attorney, he and his family moved to Delta Junction in 1999 where he served as Director of the Local Redevelopment Authority under BRAC '95. He re-established the position of Municipal Administrator, served for eight years, and retired in July 2007.
Pete was appointed to serve on the City Council on August 7, 2007 and elected by the public in 2007, 2010, 2013, 2016, 2017, and 2020. He served as Mayor Pro tem (2008/2012) and as Mayor (2012/2017).
Pete decided to retire and he submitted his resignation on August 15, 2017, effective upon swearing in the winners of the October 2017 municipal election (to enable Seat G to be put on the municipal ballot) while continuing to serve until his successor was elected and seated. However, Pete was elected by write-in votes to the vacant Seat F. He accepted the three-year term and was sworn to Seat F simultaneously with his successor in Seat G. Pete ran again in 2020 and won by one vote. He will serve another three-year term, ending in 2023. He was appointed by the Council body on September 7, 2021 to serve as Deputy Mayor until his successor, Michael Prestegard, was elected on October 19, 2021.
Pete is proud to have been an involved witness to the economic rebirth of Delta through the construction of Pogo Mine, Federal retention of Fort Greely, and construction of the Ground-Based Midcourse Defense. As City Administrator, Pete oversaw planning, construction, and major upgrades of City facilities: landfill, library, fire and ambulance buildings, television transmitters, indoor hockey facility, new fire trucks and ambulances, and reconstruction of the airport runway.
Pete attends the Delta Christian Center Church with his family and they are members of a number of local organizations. Pete is a race car enthusiast and also enjoys four-wheeling, hunting, camping, cutting firewood, and travel.
---
Travis Riesner
Seat G (2022-2025)
PO Box 73, Delta Junction, AK 99737
Council Representative: Emergency Preparedness
Travis was born in 1987 and spent the majority of his life in Interior Alaska. He and his wife Yelena have two children who are enrolled in the Delta Elementary School. Travis works full time for Boeing on the Ground-Based Missile Defense and, in his spare time, he enjoys fishing, hunting and off-roading with the family. He is also active with his church, Living Waters Assembly of God, kids' hockey, and running a local off-road group. After a brief relocation to Oregon, his family decided to come back "home" and after the required year of residency, Travis ran for City Council in October 2022. He hopes to maintain the freedoms and liberties we enjoy as Alaskans.